Automatic Double & Single Stroke Solid Dye & Double Piece Die Cold Machine ( Heading Machine )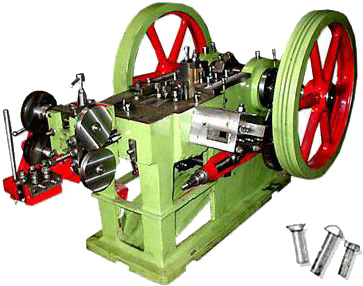 Saggu Double and Single Stroke Solid Dye and Two Piece Cold Heading Machines are fully automatic for cold heading screws, bolts, rivets & similar products. These Heading Machines are easily operated by unskilled labour with little training. All parts are made of high quality steel and costing.

Double Single Stroke Solid Dye or Heading machine are for high production of variety of screws, machine screws and kinds of steel screws.