Automatic Thread Cutting Machine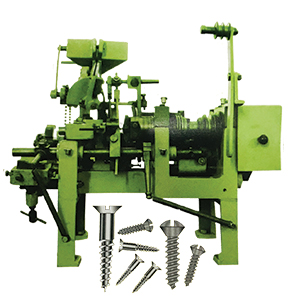 A Thread Cutting Machine job is to cut thread on blank of wood screws. The head slotting blanks are placed in a hopper at top from which automatic side down with the aid of feeder. A picker hold each blank one and feed into a chuck and tool cut thread on the blank and threaded screws falls down in a receptable.

Thread cutting machines produce threads after cutting and removing material for getting thread-shape as it generates screw threads while being automated. With quality-performance by Saggu Ind. Corp, Thread cutting machines are in demand from India.